1977: Jere Gillis
Drafted by: Vancouver Canucks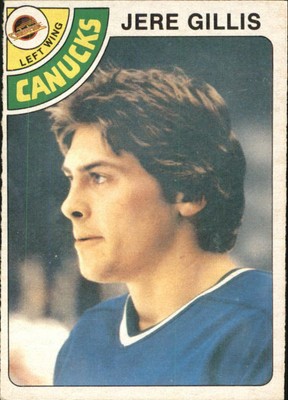 386 NHL Games Played
0 Stanley Cups
0 All Star Games
The early 1980s were a heady time for the Vancouver Canucks as the team made their first ever appearance in the Stanley Cup Finals, unfortunately Gillis missed all that, as the team that drafted him in 1977 also traded him away to the Rangers in November 1980.
A year later, the Rangers traded Gillis to Quebec where he played just 12 games before free agency beckoned. The Buffalo Sabres got a season, Vancouver another two, and there was that one time that he dressed for the Flyers.
Despite being on the books for a fair few teams, Gillis is known primarily as a Canuck and a brawler. While his numbers weren't embarrassing, he wasn't able to provide the team with the extra boost that they needed, so isn't exactly fondly remembered by Vancouver's fanbase.